Two new games will be launched 21 december !
2010/12/18
Launchdate 21 december 2010: Japan O Rama and Reel Party Platinum.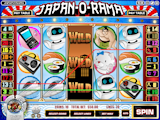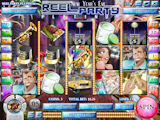 Get ready for Katana swords, Sumo Wrestlers, Geisha and Ninjas in Japan O Rama and open a bottle of champagne and join the biggest celebration of the year in Reel Party Platinum.
« Back
All News